All online drug and alcohol training courses are being delivered live via Zoom or Microsoft Teams.
The following courses are designed for managers and employees. They are aimed at services that may come into contact with individuals with drug and alcohol problems.
They are also open to teams or workers new to this line of work and are suitable for people who may need to develop their knowledge in this area.
---
Zoom / Teams Online Training For Teams  (In-house)
---
COCA Online Crack & Cocaine Training 
---
All courses are mapped to current drug & alcohol national occupational standards (DANOS), and bespoke training packages are available on request. On successful completion of a course you will have lifetime access to online resources.
Book or enquire for costs
Staff who would benefit from the training include:
Drug / Recovery Workers & Managers, Social Workers, Health / Mental Health Workers, Nurses & GPs, Psychiatrist, Youth Workers, Anti-Social Behaviour Workers, Youth Offending Teams, Probation Staff, Prison Staff, Teachers, University Staff, Student Unions, Housing Workers, Community Wardens, Police Community Support Officers and Police Officers.
Testimonials
"We found the Drug and Alcohol Awareness Training to be highly informative and engaging.
 

Our team felt the course to be very interesting and enjoyed the range of discussion bought on during the course as well as a (not competitive in any way) team quiz which focused on misconceptions/myths of certain drugs.

 

Tony was a clearly knowledgeable trainer who was happy to go into more depth and answer any questions bought up."  Merchant Navy Welfare Board
"TD Consultancy delivered several trainings at my work and found the trainer to be engaging, insightful and incredibly well versed! We all walked away with tremendous amounts of information and with things to think about. The trainer was really personable and catered to a group setting with different knowledge levels. I wish we had more sessions!" Amanda Cowan, Group Worker, Turning Point
Clients include: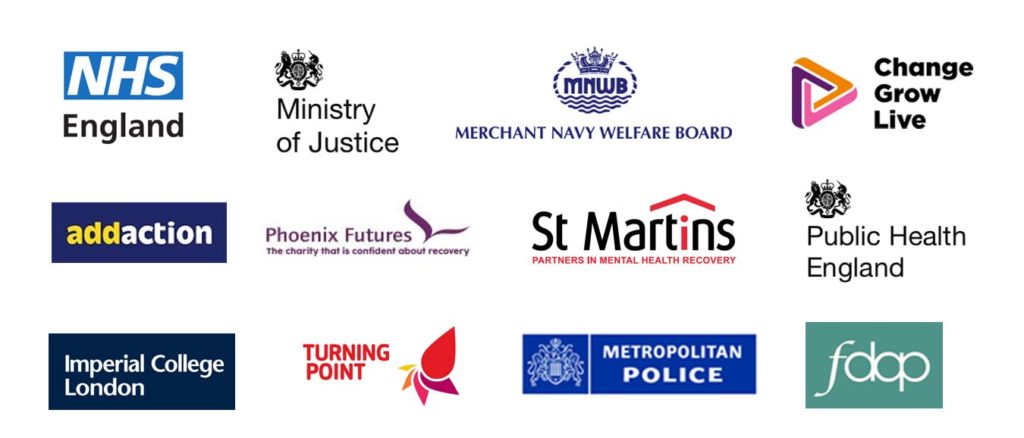 Drug and Alcohol Service Providers, London Borough of Sutton, London Borough of Merton, Public Health Wandsworth, Public Health Wokingham, East Berkshire DAAT, Norfolk DAAT, Buckingham County Council, Buckinghamshire DAAT, News UK, SCAA – Seychelles Civil Aviation Authority, GPs, Nurses, Consultant Psychiatrists, Housing Associations, National Advertising Benevolent Society NABS, Social Services, Probation, Prison Services, Kings College London, Winchester University and Nottingham University.
Subscribe to our free weekly newsletter on Linkedin