Founder – Tony D'Agostino
TD Consultancy was established in 2008 by Tony D'Agostino and provides UK-wide, evidence based training and consultancy on drugs, alcohol and related issues . Tony has worked in the drug and alcohol field for 20 years, during this time he set up and managed a drug and alcohol service before becoming director of training and development at the national charity COCA.
Tony was a lecturer in social psychology at Nottingham Trent University and has an MSc in Research Methodology. He is also an accredited practice teacher and was an assessor at South Bank University.
Associate Team
FCMI Director, Green Apple Consulting Ltd  – Huseyin Djemil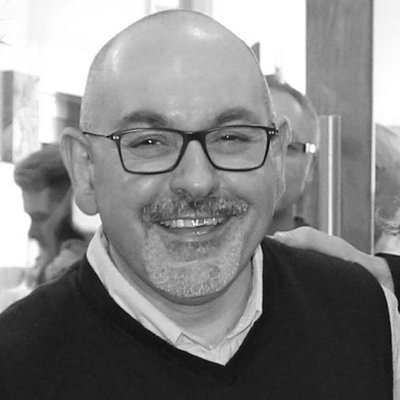 Huseyin started working in the drug & alcohol treatment sector in 1993, holding a variety of roles from working in residential rehabs, managing community based drug and alcohol services, commissioning services, coordinating partnerships including demand and supply reduction services for the 7 London prisons for Her Majesty's Prison Service.
Huseyin now works with an extensive range of UK & International non-profits & NGO's, social enterprises, private and public sector organisations, central government departments, religious institutions and National Think Tanks.
Chartered MCIPD, Psychotherapist and Training Consultant – Robin Yapp
An experienced Cognitive Behavioural Psychotherapist, Training Officer and published author with broad experience in human resource management. Well established specialist in training design and delivery, and in the provision of psychotherapy. Has achieved UKCP Registration as a CBT therapist via BABCP and Chartered Membership status with the CIPD.
Trainer – Ashley Christopher
Ashley is an associate trainer and is currently Team Leader for the Substance Misuse Support Team for the Society of St. James in Southampton. Ashley has over 15 years experience of delivering training in the drugs and alcohol field.
Training Development  – Jasmin Mulrooney
Jasmin is associate trainer and training development worker and is Lead Harm Reduction Practitioner for SMART drug and alcohol service in Buckinghamshire.
Business Development – Viktor Todorov
Viktor has over 5 years of experience, primarily in FMGC, SME and Start-up industries. Expert in gathering, analyzing and documenting business requirements and developing business requirement documents and functional requirement specifications in line with the BA methodology. Managed end to end projects and conducted operational and business process re-engineering.
Researcher – Regan Low
Regan is an experienced ethnographer who received her Bachelors Degree from the internationally renowned Social Science Faculty at Goldsmith University and recently completed a Masters Degree in Social Research Methods.
Regan's research is focused on the relationship between society, community and policy and her work has been influential in informing local government decision making and strategic service planning and delivery within Housing and Education.
 Administration – Amy Crosley
Amy is the administrator and PA for TD Consultancy and has worked for various corporate companies within finance and accountancy.
Amy is the main administrator for TD Consultancy's London based courses.
Clients include:
Drug and Alcohol Service Providers
St Martins of the Tours Forensic Mental Health 
London Borough of Sutton
London Borough of Merton
Public Health Wandsworth
Public Health Wokingham
Sutton Metropolitan Police
East Berkshire DAAT
Norfolk DAAT
Buckingham County Council
Buckinghamshire DAAT
News UK
SCAA – Seychelles Civil Aviation Authority

Drug & Alcohol Action Teams
Public Health England  – PHE
Home Office
NOMS – Ministry of Justice
NHS – GPs, Nurses, Consultant Psychiatrists
Housing Associations
National Advertising Benevolent Society NABS
Social Services
Police, Probation and Prison Services
Kings College London, Imperial College London, Winchester University and Nottingham University
Testimonials
"TD Consultancy delivered several trainings at my work and found the trainer to be engaging, insightful and incredibly well versed! We all walked away with tremendous amounts of information and with things to think about. The trainer was really personable and catered to a group setting with different knowledge levels. I wish we had more sessions!" Amanda Cowan, Group Worker at Lifeline Project Ltd
"I attended training yesterday at the Marriot Centre which was led by TD Consultancy. I was exceptionally impressed with what the trainer delivered and how – they gave history, science, practice issues, … they brought the drug and the user/worker alive. I chatted with others on the course and they all felt the same as me – they felt that they had really learnt and that the knowledge they had would help immensely in their practice." Deborah Gihawi MSc, PGDEd, BSc (Hons) DipSW, YMCA Central, NORWICH
"I have known Tony for around 20 years, while I was employed at the Blenheim Project. We trained together and delivered relapse prevention workshops and while I worked at The Beresford Project he was invited to train the team."  Warren James, Health Care Professional at Camden and Islington NHS Foundation Trust
Design 
Design & Copy  – Isabelle Pepin
Design & Illustration  – Matt Hartigan