This face-to-face &
online
drug awareness training course is suitable for teams
No pre-recordings, delivered live by Tony D'Agostino via Zoom
Includes lifetime access to online resources and certificate
If you want to book for yourself or just a few individuals please click the button below.
The online drug awareness training course covers different types of commonly used illegal drugs (includes alcohol). 
The course can be tailored to your needs.
Course Outline
Current UK situation
Different types of drugs and routes of use
Signs and symptoms
Health and mental health implications
Effective support & treatment
Aims and objectives
Increase knowledge and awareness of the issues relating to illegal drug use
Increase knowledge of how drugs are used and the effects upon individual's physiology and neurology
Understand the possible affects on health
Identify, signpost and refer people who are effected by drugs into specialist treatment services
Key messages for participants:
Increase confidence in working with this client group
Name commonly used illicit drugs, understand the effects of drugs upon emotional and physical health, identify potential vulnerabilities and/or risk behaviours.
Increase competence in working with this client group
Respond effectively using evidence-based interventions and treatment tools to work with individual drug users symptoms / issues. List referral routes and describe the range of service provision on offer.
Clients Include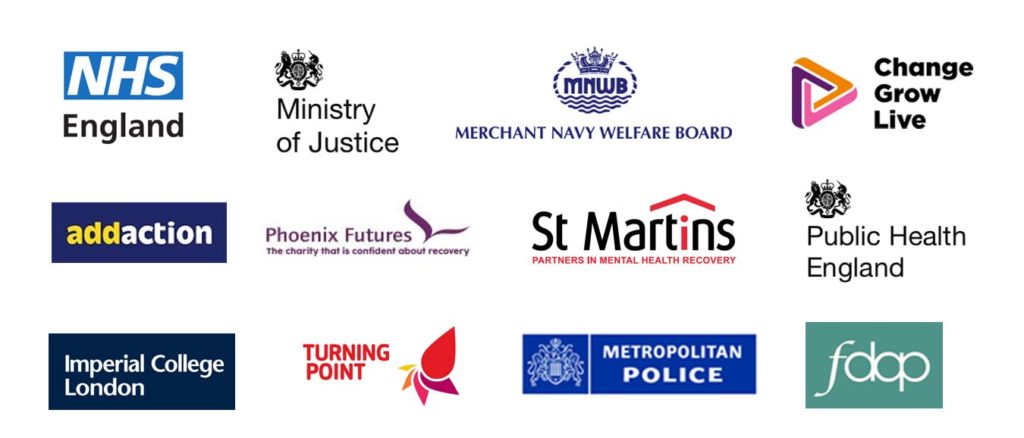 Target audience
This online drug awareness training course is aimed at services that may come into contact with individuals with drug problems. It is also open to workers new to this area of work and is suitable for people who may need to develop their knowledge of drugs.
Staff who would benefit from the training include:
Drug / Recovery Workers & Managers, Social Workers, Health / Mental Health Workers, Nurses & GPs, Psychiatrist, Youth Workers, Anti-Social Behaviour Workers, Youth Offending Teams, Probation Staff, Prison Staff, Teachers, University Staff, Student Unions, Housing Workers, Community Wardens, Police Community Support Officers and Police Officers.
Drug and alcohol national occupational standards
Session One:
AA1 Recognise indications of substance misuse and refer individuals to specialists
HSC233 Relate to, and interact with, individuals
HSC3111 Promote the equality, diversity, rights and responsibilities of individuals
AB2 Support individuals who are substance users.
HSC33 Develop your own knowledge and practice
AD1 Raise awareness about substances, their use and effects